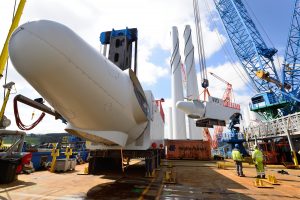 Are you heading to Offshore Wind North East on 8 November?
Triton Knoll through our majority shareholder innogy, is joining our sister project Sofia Offshore Wind Farm as Platinum Sponsor of this year's event.
We're being joined by some of our key contractors who will be leading on our port and turbine assembly and installation at Seaton, and our procurement team will be looking to talk with suppliers interested in supporting the project across its entire lifecycle.
We're really looking forward to getting more involved in the region, so come and find us in the innogy business lounge to find out more about our state of the art project.
Find out more from @NOFEnergyLtd, which is organising this great offshore opportunity.
We hope to see you there!