• Public Information Days will take place from 26 – 29 June, 2018 at various local venues
• Project team and lead contractors will be on hand to ensure communities are kept up to date with project progress
Communities near the Triton Knoll Electrical System onshore works are being invited to a series of key Public Information Days which aim to provide information around how construction will go ahead, and what local people can expect during the works (see dates and locations below.)
The project team leading innogy's flagship renewable energy project will be on-hand during all six sessions taking place over four days. Representatives from Triton Knoll's leading contractors J Murphy & Sons and Siemens Transmission and Distribution Ltd, both carrying out the onshore construction works, will also be on hand to answer questions directly.
Triton Knoll is set to begin initial works in the coming weeks before main onshore construction gets underway later this summer. Overall, the onshore works will include the construction of a new onshore substation as well as the installation of nearly 60kms of onshore underground cable. The works will also feature the construction of the landfall components, where the offshore export cables will come ashore and join the onshore network.
As part of its commitment to ensuring local people are well informed of upcoming project activity, Triton Knoll has set up a series of Public Information Days at various locations along the onshore cable route, and also at areas neighbouring the site of the new onshore substation and at the point of landfall.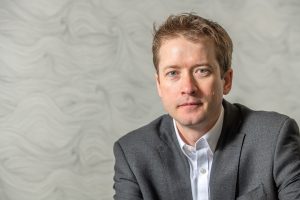 Triton Knoll Project Director Julian Garnsey said: "These Public Information Days will provide a great opportunity for local people to find out important information about the next steps for the project, how we aim to work going forward and what people can do to stay in touch with us. We're keen that Triton Knoll and our contractors demonstrate from the start our commitment to being a good neighbour with all our local communities. We look forward to meeting with local people in the coming weeks to answer their questions and provide information regarding the forthcoming works."
The Public Information Days will contain details on the following (but are not limited to):
• The work being undertaken
• Project timeframes
• Working hours
• Traffic management and access
• Site Security
• Staying in touch with the project.
There will plenty of information available with members of the Triton Knoll team on hand to answer any queries or questions that local people might have. There will be lots of information available including detailed maps, management plans plus information to review and take away.
The sessions have been arranged to ensure that the relevant information is available to each local area. There will be separate sessions focussing on the onshore substation, onshore cable route and the landfall.
There is no need to pre-register to attend these events.
Public Information Days – dates and locations
INFORMATION DAYS relating to the onshore Substation:
• 26th June 2018 14:30 – 19:00 – Bicker Village Hall, Cemetery Road, Bicker, Boston, Lincolnshire, PE20 3BT
• 28th June 2018 14:30 – 19:00 – Swineshead Village Hall, North End, Swineshead, Boston, Lincolnshire, PE20 3NA.
INFORMATION DAYS regarding the onshore cable route inc. landfall
• 26th June 2018 14:30 – 19:00 – Irby & Bratoft Village Hall, Brambleberry Lane, Irby in the Marsh, Lincolnshire, PE24 5DQ
• 27th June 2018 14:30 – 19:00 – Anderby Village Hall, Sea Road, Anderby, Skegness, Lincolnshire, PE24 5YB – Landfall
• 28th June 2018 14:30 – 19:00 – Frithville Village Hall, Church Corner, Frithville, Boston, Lincolnshire, PE22 7EX
• 29th June 2018 14:30 – 19:00 – Hogsthorpe Village Hall, Thames Street, Hogsthorpe, Skegness, Lincolnshire, PE24 5PT.
Triton Knoll is an innogy-owned offshore wind farm, 32km off the east coast. It has a planned installed capacity of 860MW, and capable of supplying the equivalent of over 800,000(1) UK households with renewable electricity a year.
Onshore construction is due to start this summer, with offshore works expected to begin in late 2019. First energy generation could be as early as 2021, with the project expected to begin commissioning in the same year.
For more information about the project, please visit: www.tritonknoll.co.uk
Media Contact
Mark Fleming,
Triton Knoll Communications Manager
M: 07825 608096
E: mark.fleming@innogy.co.uk
Editors notes
(1) Energy Generation
It is estimated that the average annual generation expected at the site could be equivalent to the approximate domestic needs of an expected minimum of 800,000 average UK households.
Energy predicted to be generated by the proposal is derived using wind speeds monitored in the local area and correlated with long term reference data. The energy capture predicted and hence derived homes equivalent figure may change as further data are gathered.
Equivalent homes supplied is based on an annual electricity consumption per home of 4100 kWh. This figure is supported by recent domestic electricity consumption data available from The Digest of UK Energy Statistics and household figures from the UK National Statistics Authority."