Triton Knoll Apprentice Blog
To give anyone interested in applying for an apprenticeship a better taste of life as an apprentice, our four current apprentices will be providing a regular blog to share insights into their studies and what they get up to in their free time. To view their posts, please visit the Triton Knoll Apprentice Blog page here.
RWE Wind Turbine Technician Apprenticeships
RWE has been running an NVQ Level 3 Wind Turbine Technician apprenticeship for almost 10 years now. It is a high quality course that has been specially designed to train candidates to a high level that meets the needs of the growing offshore industry.
The course lasts for three years, with two of those years in college, followed by a full year hands on experience while training at one of our offshore wind farm sites. A national apprenticeships hub has been developed by RWE in North Wales and this is where the two years of college-based study takes place, fully supported by the business.
Many of the apprentices trained through our apprentice programme go on to work on projects like Triton Knoll, or the wider RWE fleet, or within other offshore wind companies in the UK.
Apprenticeships on Triton Knoll
Four apprentices have already completed their three year apprenticeship through RWE and have gained employment working on the Triton Knoll offshore wind farm. Four new apprentices from the Grimsby area were recruited in 2020 and a further two from Grimsby and Hull were appointed in 2021. Our six apprentices hope to start work as wind turbine technicians at Triton Knoll once they graduate from the apprenticeship scheme.
Is an apprenticeship right for you? 
If you're looking for a practical career in the growing offshore wind industry, then an RWE NVQ Level 3 Wind Turbine Technician apprenticeship might be for you. During the three-year course you'll be trained to the high level required by the offshore industry with job opportunities on projects like Triton Knoll or the wider RWE offshore wind fleet.
To give you more of an idea of what it's actually like to be an apprentice with RWE, we asked Amelia Coulam and Mollie Mills, who both joined the scheme in 2020, to tell us more about their experiences. Click on the images below to find out more.
What happens after you complete a RWE Wind Turbine Technician Apprenticeship?
Learn more from former apprentice Chris Hughes who is now working at Triton Knoll, after graduating from his apprenticeship at our national training hub in North Wales.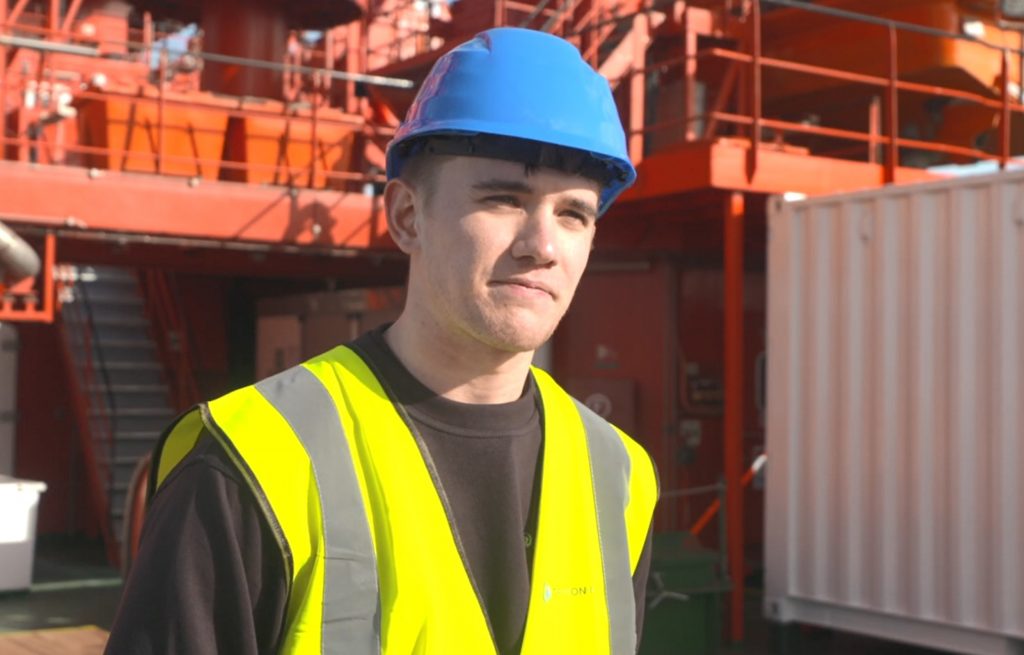 Interested in a RWE Wind Turbine Apprenticeship?
Applications for the 2021 NVQ Level 3 Wind Turbine Technician apprenticeship scheme have now closed. To register your interest in a future RWE Wind Turbine Apprenticeship scheme, please complete your details here.