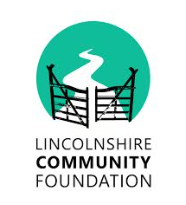 The following is an overview of the Triton Knoll Community Fund and how it works.
For more detailed information and support, visit the Lincolnshire Community Foundation (LCF) website (see details below.)
How it works
The One Off Construction Fund
- The £500,000 one off construction fund has already delivered three of the found funding rounds and is currently open for new applications. The closing date for the final funding round will be in 2020.
- All eligible applicants / projects, located within 3km of the landfall location, 5km of the substation location and 1km of the onshore cable route can apply for funding.
-Applications will be managed by the Lincolnshire Community Foundation and all the details you need to apply can be found on their website www.lincolnshirecf.co.uk
-The deadline for the final round of applications will be updated here shortly and successful bids will typically be announced within 6 weeks of the closing date.
-The next round will be the last opportunity for local projects to apply for funding from the One Off Construction Fund, before the new Annual Fund gets underway (see below.)
The Annual Fund
The annual £40,000 fund will be available at first generation from the wind farm, which is currently expected to be during 2021. More information about this fund will follow in due course.
Make an application
We highly recommend contacting Sue Fortune (pictured) from the Lincolnshire Community Foundation (LCF), before completing or submitting an application.
Sue will also be able to answer any questions that you may have about the fund and the decision making panel.
You can access Community Fund application forms from the LCF. Click here to visit the website and obtain an application form.
We have also created a Guidance document which provides answers to some of the more common queries we have received in relation to the fund. Click here to download the guide.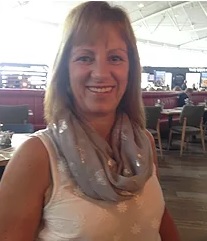 Sue Fortune, Lincolnshire Community Foundation. Contact Sue using the following contact details:
Email: sue.lincolnshire@btconnect.com / Telephone: 01529 305825.
Consultations
We have conducted two consultations with local communities to help to decide how the Community Fund will operate, who will be eligible to apply for funding and also who should administer the fund.
The first consultation was undertaken in early 2015 and provided valuable feedback from which we were able to establish draft proposals. We consulted further on these draft fund proposals in late 2017. There was a good response from the community to both consultations. All responses were collated and reviewed, and reports explaining the outcomes of each consultation were produced.
To read each of the reports in full, please follow the links below:
One Off Construction Fund Report
You can also look back at how both consultation exercises were conducted, by using the link here.