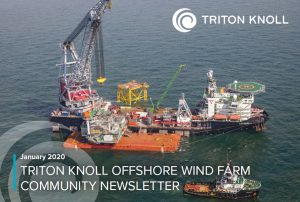 Our first Community Newsletter of 2020 is out now, packed with news and information charting the project's move offshore to begin installing the offshore infrastructure.
Copies have been delivered to thousands of homes around the area and is also now available online.
Look out for updates on the our offshore works which started earlier this month, on the onshore community fund, onshore cable route, landfall and onshore substation updates.
Look out for your copy, or click the image to to view and download a copy online.