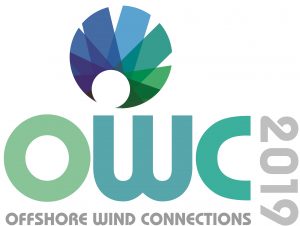 Triton Knoll will be top priority as innogy takes up the lead sponsorship at this year's Offshore Wind Connections 2019 conference, taking place in Hull on May 1 & 2.
The conference is the highlight in the Team Humber Marine Alliance calendar, and was announced just days after the publication of an historic Sector Deal between the offshore sector and government. It expects to attract hundreds of delegates from across the region, the UK and abroad.
Energy giant innogy, which is the conference's diamond sponsor and majority shareholder in Triton Knoll alongside JPower and Kansai Electric Power, says the long-awaited Offshore Wind Sector Deal, which was announced by the government on March 7, is a game changer for UK content.
Julian Garnsey, Triton Knoll project director at innogy, said: "Offshore wind is already a UK success story. We have installed more capacity than any other country, and offshore wind farms like our state-of-the-art Triton Knoll are increasingly becoming the backbone of the UK's energy network.
"The recently confirmed Offshore Wind Sector Deal represents a fantastic opportunity for development and growth in the UK as the industry looks to deliver over 30 gigawatts of offshore wind energy by 2030.
"At innogy, our portfolio of offshore wind farms will play a significant part in helping deliver this capacity, and we look forward to exploring these opportunities with the supply chain in the Humber and beyond at the Offshore Wind Connections conference."
Now in its 7th year, the conference is organised by Team Humber Marine Alliance, and takes place on May 1 and 2. It is anticipated as the first major industry conference since the Sector Deal was published in March. It is an essential event in the supply chain calendar, due to the high-level networking opportunities, speaker profiles and panel sessions.
Triton Knoll is already well along with onshore construction and looking ahead to offshore works starting in early 2020; meanwhile innogy's other latest east coast project – the 1.2GW Sofia Offshore Wind Farm project off the coast of Teesside – is also hoping to move ahead and is hoping for a successful bid into the next CfD auction later this year.
You can find out more about the conference at the Offshore Wind Connections 2019 website: www.offshorewindconnections.com