Lincoln based firm, Dobson UK, has been awarded a substantial contract to provide landscaping works and maintenance services at Triton Knoll offshore wind farm. The contract involves the implementation of the approved Landscaping Plan at the newly constructed Triton Knoll Onshore Substation near Bicker Fen which comprises tree planting, seeding & fencing and ongoing maintenance services at locations along the onshore cable route thereafter.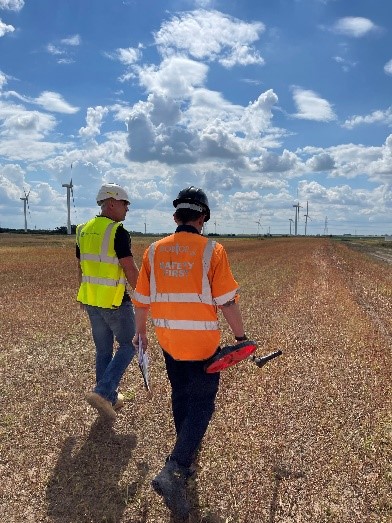 Established in 1986, Dobson UK is a leading provider of commercial landscaping, with over 32 years of experience working in partnership with main contractors and public sector organisations on a wide range of projects.
The contract is a significant award from Triton Knoll and demonstrates the projects commitment to deliver contracts to support the local supply chain throughout the onshore construction period. Although the onshore works are coming to an end, a large number of contracts have been awarded to Lincolnshire firms throughout the construction period either directly by Triton Knoll or through its contractors.
Julian Garnsey, project director for Triton Knoll said 'I am proud that Triton Knoll has been able to deliver on the promises made during the development phase of the project to ensure that local Lincolnshire companies were well placed to benefit directly from the investment delivered by Triton Knoll.'
'Dobson UK are a company who cherishes its excellent reputation and I am delighted to have been able to award this ongoing contract to them.'
Lauren Dobson, Commercial Director for Dobson UK added 'We have extensive experience of working on major schemes including highway construction and infrastructure projects and we will be putting this experience to good use on this contract. We are excited to be working on this local project with Triton Knoll and look forward to delivering maintenance to the scheme over the coming years.'
The landscaping site works have now commenced and are due to complete in January 2022. Following the completion of the landscaping works, the 5 year maintenance period will commence along the onshore cable route.