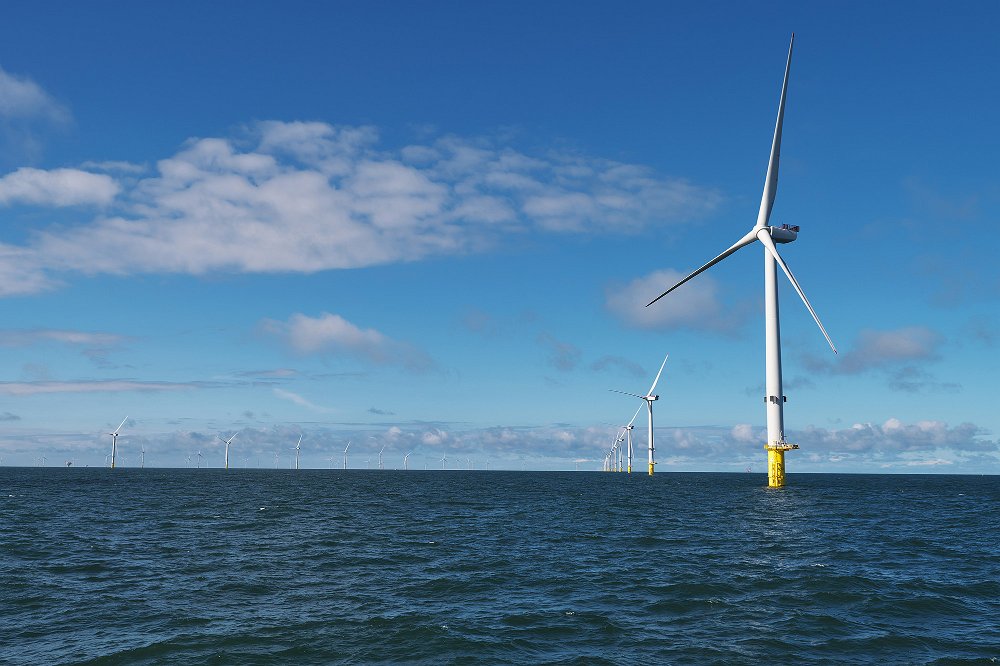 Turbine commissioning at Triton Knoll Offshore Wind Farm has been successfully completed. The project has reached this milestone on time, overcoming the challenges posed by the global pandemic. Once fully operational, Triton Knoll will be one of the world's largest offshore wind farms, full operations are expected in Q1 2022 as planned. Triton Knoll will make an important contribution to the UK's energy system, generating sufficient electricity to meet the needs of around 800,000 homes each year.
The turbine array is located 32 km off the UK's Lincolnshire coast, in the North Sea, and has a total power output of 857 MW. Each turbine measures 164 metres from blade tip to blade tip, and with a single rotation can power a typical home for up to 29 hours.
Julian Garnsey, Project Director for RWE and Triton Knoll, said: "I am very proud of the Triton Knoll team's achievement in completing the commissioning of the turbines on this nationally significant infrastructure project. The construction team has shown a huge amount of resilience in reaching this milestone. I want to thank our supply chain partners and all those that have worked so hard on our sites to keep the project on track, despite the many challenges posed by the Coronavirus pandemic."
An investment of around £2 billion was required to construct the wind farm; more than half of which was spent with the UK supply chain. Triton Knoll is jointly owned by RWE (59%), J-Power (25%) and Kansai Electric Power (16%). RWE led the wind farm's construction and will operate and maintain it on behalf of the project partners.