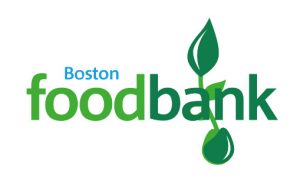 – Important to support our local communities and its most vulnerable people
– Charities says business support is needed as demand for services rockets
Triton Knoll Offshore Wind Farm is backing local charities that work with the region's most vulnerable people during their toughest times.
The team behind the nationally significant infrastructure project being built by innogy(1) in Lincolnshire were keen to support the local communities in which they are working, and have undertaken a number of activities as a result.
Triton Knoll recently donated to the Boston & Sutterton Foodbank to help it cope with the huge demand for services, and follows a similar donation to The Rock Foundation in Grimsby. The project's teams of staff and contractors are making regular collections of food items, have made donations to charities which tackle homelessness, domestic abuse and loneliness, and the project's Community Fund is looking at how it can best help address the most pressing needs of the local area.
Project director for Triton Knoll and innogy, Julian Garnsey said: "We've all seen in the media that fighting food poverty is hard enough without the added challenges that these uncertain times have brought, and we feel that the foodbank charities that work so hard to help local people deserve all the help we can give them. The welfare of our teams is a priority for us, and so I'm pleased that we are also able to do something to help support the welfare of the more vulnerable people in our local communities."
The Boston & Sutterton Foodbank supports local people in food poverty in some of the most deprived areas in the region. It says that the number of new people needing their support is rising each day, while the number of food donations to the charity's collection bins has fallen dramatically.
Coordinator of the Boston foodbank, Adam Kelk, said that while local people have been great in their support for the project so far, but that shopping habits have changed in recent weeks leading to a drop in donations.
He said: "We've found there are a lot more people coming to us, many for the first time as a result of furloughing and local businesses going into administration, while there is a considerable strain on the benefit system. When you couple that with the fact that people's shopping habits have had to change, we are beginning to see some gaps forming. We are very grateful for donations like this which are so welcome in helping plug those gaps.
"Boston is a generous community, but there's been a considerable dip in donations as a result of the Coronavirus, and so we are now having to look at new ways of getting food donations in. We are still open, we desperately need donations to the foodbank, so we would urge people to please get in touch if you think you can help."
For Information and advice on how you can make vital donations to the Boston & Sutterton Foodbank, please visit the parish website, at www.parish-of-boston.org.uk/our-projects/boston-sutterton-foodbank/
Triton Knoll is a state-of-the-art, 857MW offshore wind farm, consisting of 90 of the world's most powerful turbines, and representing a significant investment in new UK energy infrastructure. Located 32km off the Lincolnshire coast, Triton Knoll is the largest offshore wind farm currently in construction by innogy and, once fully operational, will be capable of generating renewable energy equivalent to the needs of over 800,000 typical UK households(2). To put that into context, that's equivalent to all the households in Lincoln, Leeds, Sheffield and Nottingham combined.