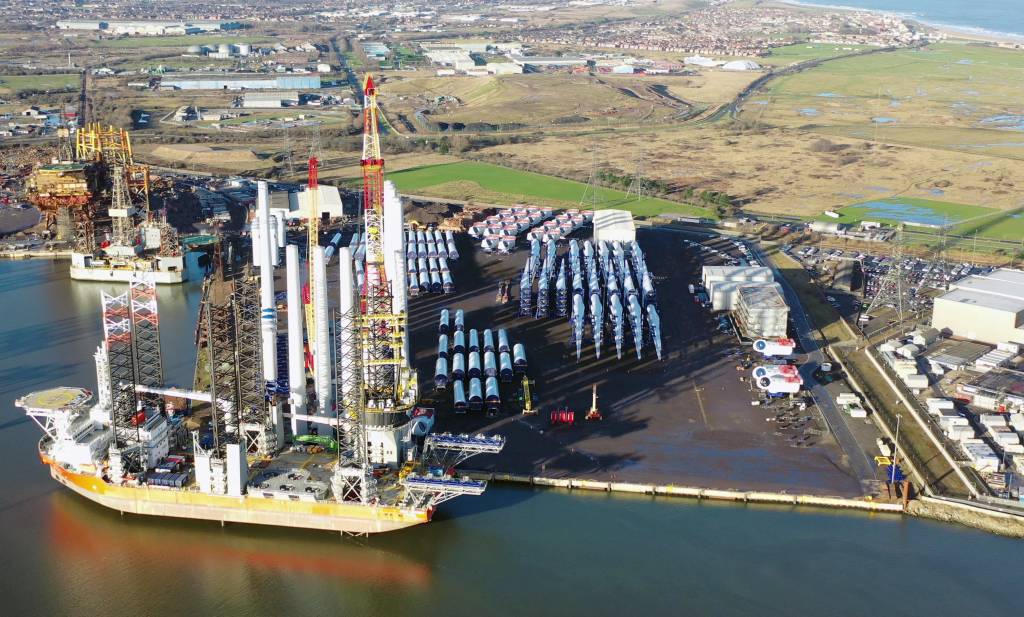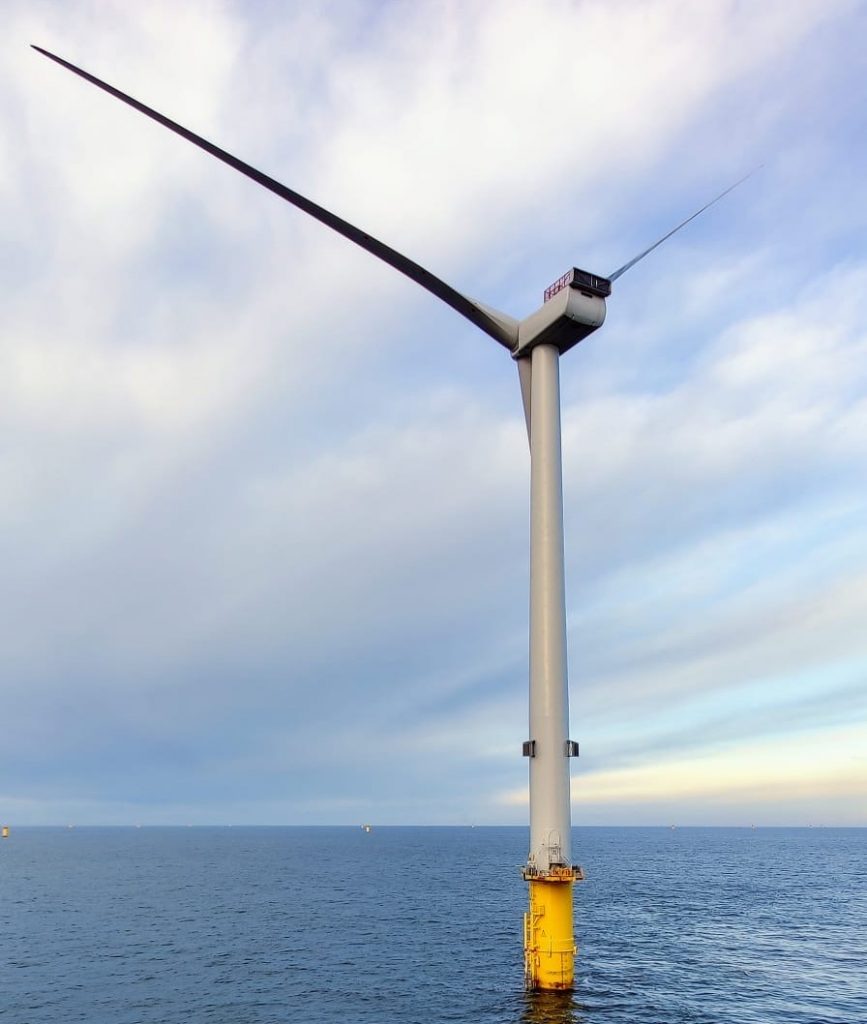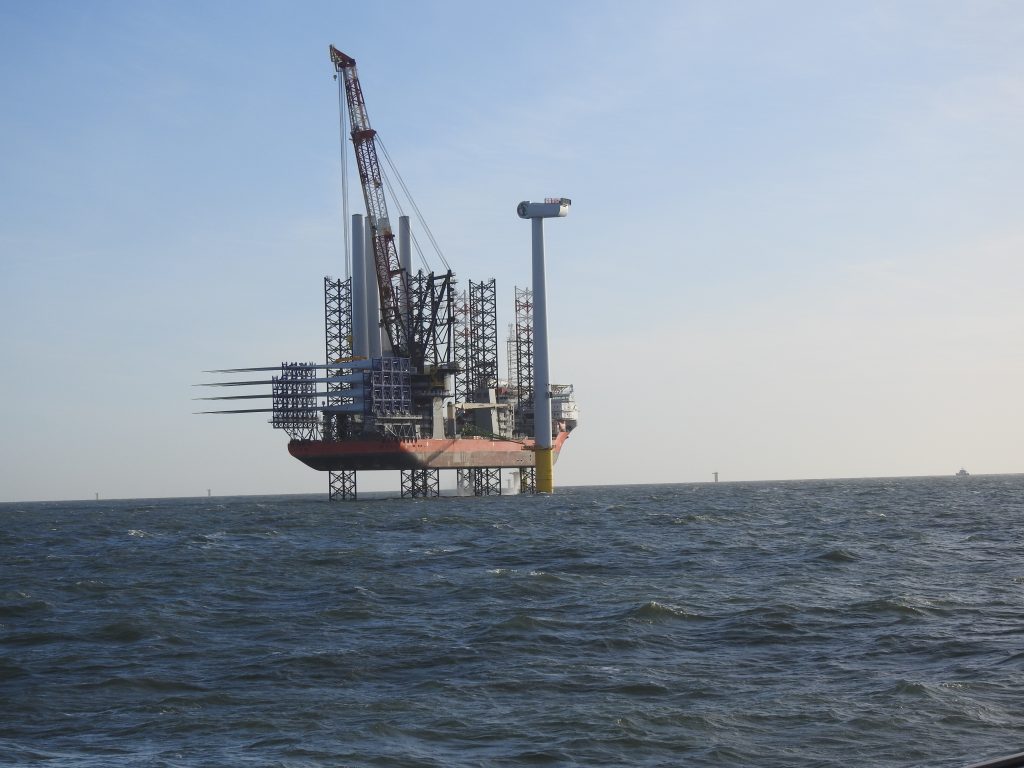 Overview
The 9.5MW turbines are amongst the most powerful operating anywhere in the world, and capable of energising a typical UK household for more than 29 hours with just a single turn of the blades. Each turbine has a greater swept area than the London Eye (turbine 187m, London Eye 120m), and measures 187 metres from the base of the tower to the tip of the blades.
All blades, nacelles and tower sections are being handled at a specialist Teesside turbine pre-assembly and construction base, established and prepared for offshore wind project usage by Triton Knoll and Vestas at Able Seaton Port. Installation is being carried out by DEME, using the jack-up vessel Wind Osprey, provided by Cadeler.
Principal Contractor: Vestas (DEME providing transport and installation services).
Expected Completion: WTG commissioning due to complete in 2021 with final project completion in early 2022
Progress Updates
Triton Knoll has achieved another major project milestone having now installed 45 of the 90 turbines planned for the offshore array. The first of Triton Knoll's 9.5 megawatts (MW) turbines was installed in January 2021 and the project remains on track to complete offshore construction by the end of the year.
To read the whole story, please click here.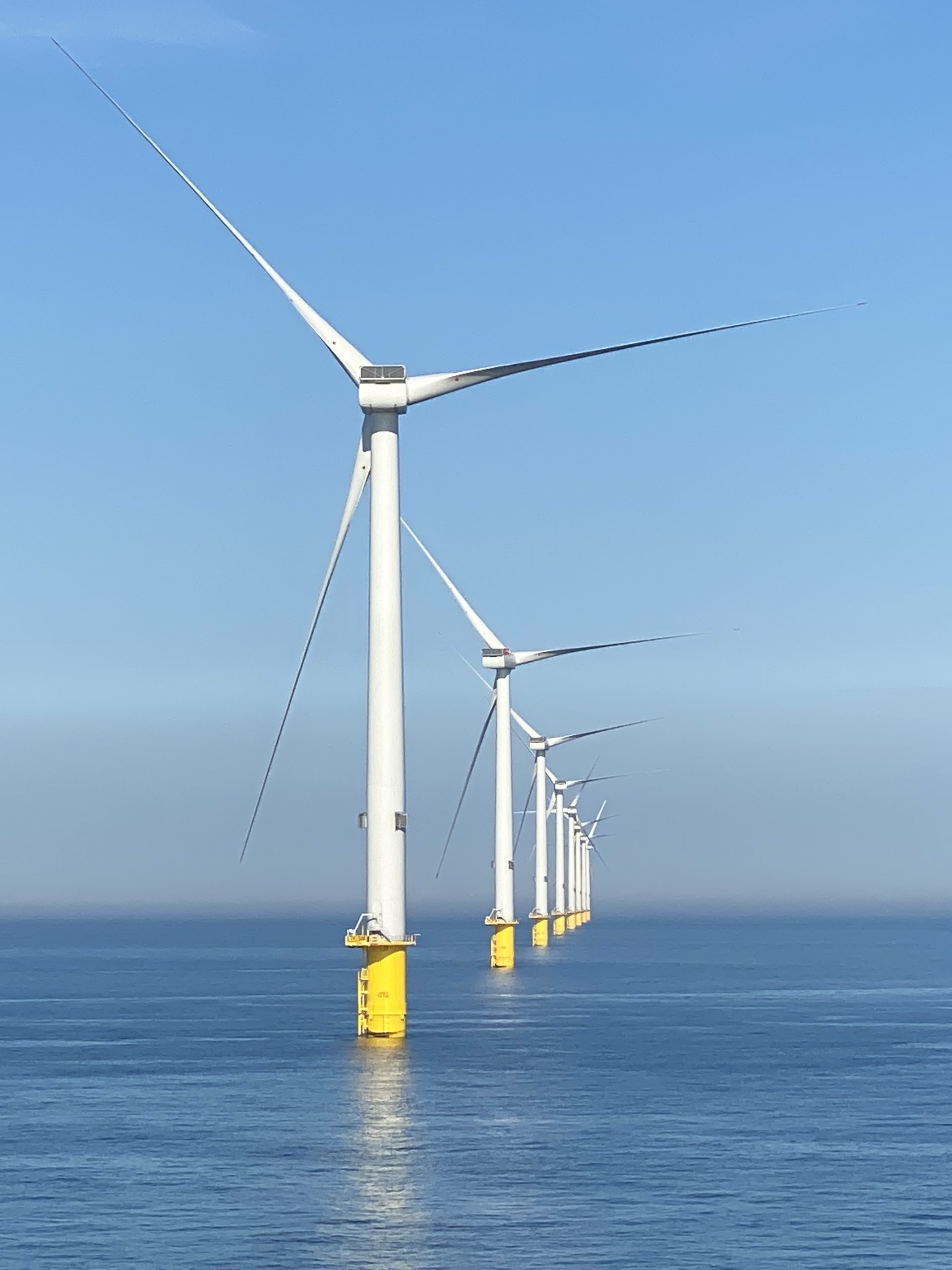 On 1st March 2021, Triton Knoll confirmed that the first electricity had been successfully generated from the wind farm. First generation follows the installation of the first of the project's 90 wind turbines in January 2021 and the successful energisation of the project's transmission system including the offshore substation platforms, offshore export cable, onshore cables and onshore substation.
Read the full story here.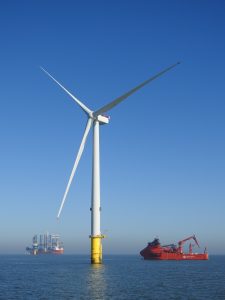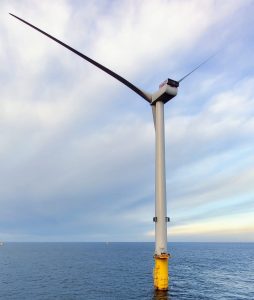 We commenced turbine installation in early January and confirmed that the first of our 90 offshore wind turbines had been safely and successfully installed on 24th January 2021.
Turbine installation is continuing as we work towards first generation in Spring 2021.